A last minute guide to re:Invent
I'm fortunate enough to be heading back to AWS re:Invent this year. If tickets aren't sold out by the time you read this, they will be soon. Here's a few things I learnt from last year that would've helped:
There's a lot on, so pick your battles. Don't try and do everything. Given this year is going to be so much bigger and more spread-out than previous years, it's going to be an even bigger challenge to do everything you want.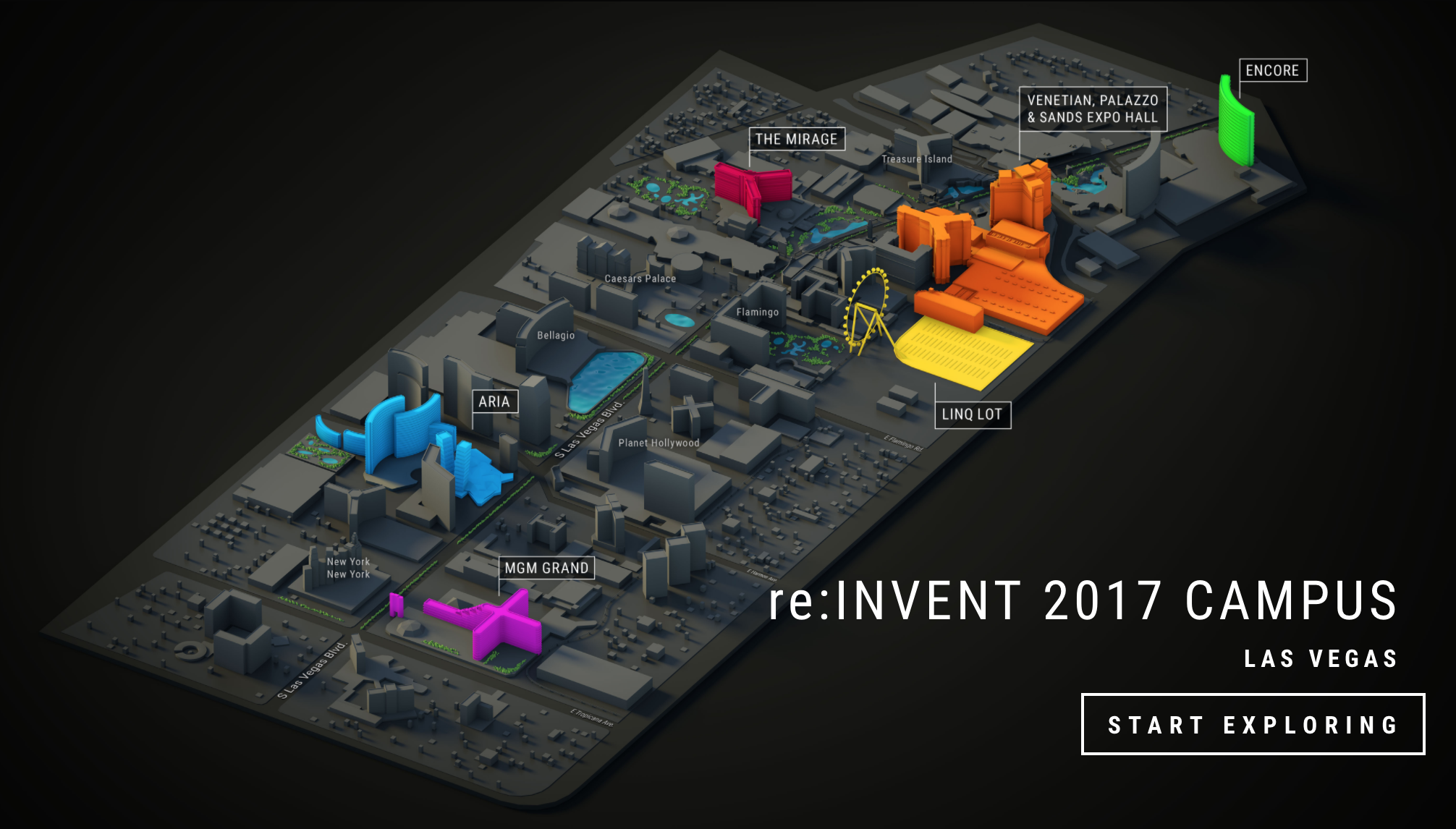 Sessions
By now most of the most popular sessions are fully booked, but don't worry. The sessions you really want to go to haven't been made available yet. As brand new services and big features are announced (which you know they're saving for re:Invent right now), new sessions will be put in to the schedule. These sessions will give you a quick head start on the new services.

Last year they also put on additional slots for the most popular sessions, so I can only assume they'll do the same this year. Unfortunately they didn't announce it when they put the new sessions up, so check back at the portal a few times between now and the start of the conference and see if you can pick up some that you missed the first time.
Swag
For the pick of the swag, make sure you show up to first day of the expo on Wednesday. The vendors try to make it last, but there are some thirsty swag hounds out there trying to get all the good stuff. If you want the good stuff, get in early. I predict 2017 is going to be The Year of the Sock Swag...
Partners
For those of you who work at AWS partners like myself, you have the option to go to the partner day on Tuesday. I think they're worth doing at least once, but I'm not sure I'll go again this year. I doubt there will be any big announcements made (since they save those for the later keynotes).
Parties
Aside from the official events, there will be bucketloads of vendors, partners, and other companies putting on parties, getting their name and brand out there. Hopefully your contacts have hooked you up, but if not (or you just need more parties) you should check out reinventparties.com for a great unofficial list of after-hours events throughout the week.
The re:Play party is going to be crazy, so get in early to make the most of it. The queues for the more popular activities and games were really long by the time I arrived.
Last year the surprise headliner was Martin Garrix while he was ranked #1 DJ in the world by DJ Magazine. You can bet whatever the headliner is this year, Werner will be going all out to make it awesome, because that's what Werner likes to do.
Certifications
I don't recommend doing any of the certification or normal training classes during the week, unless you don't have any certification locations back home. You can do those things outside of the conference, so don't waste precious conference time on them. The labs and game days might be worth it, but I haven't done them myself. They filled-up quickly last year, so if you're going to do them, lock it in ASAP.
The Hallway Track
Personally I'm looking forward to catching up with people (aka. the "hallway track"), and meeting in person those who I've only met online so far. If you're going to be at re:Invent and want to say hi, drop me a line.
Vegas Baby!
Don't forget you're in Vegas baby! The city's new NHL team is playing the Dallas Stars on Tuesday night. There's the usual cavalcade of shows on in Vegas, so remember to have a good time!
Live Streams
Finally, for those of you not joining us you can register for the live streams to watch the keynotes live... It's small consolation, I know.